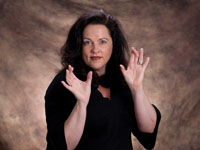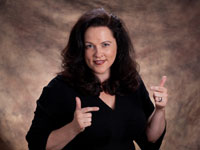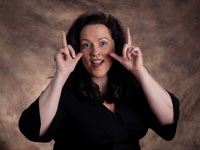 Question: I learned the alphabet years ago but have forgotten many of the letters. Can you point me in the right direction for relearning it?
Answer: Here's a helpful video that will show you the manual alphabet used by deaf people: http://www.youtube.com/watch?v=pDfnf96qz_4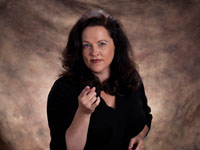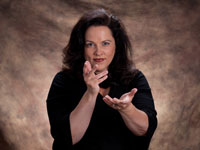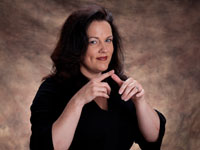 Question: Will I need to provide a copy of every handout to the interpreter this semester?
Answer: Yes, when distributing instructional materials to be referenced during a lecture, offer one to the interpreter as well. Your course outline will be especially helpful as interpreters will follow reading assignments to prepare. If you will be reading extensive passages aloud from written materials in class, please supply a hard copy for the student to follow or cite a page number in the student's text from which you are reading. Most people tend to step up their pace while reading written materials aloud, making it impossible to provide a complete and accurate interpretation. Rather than having to watch the interpreter, the student can read the passage in print.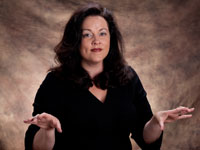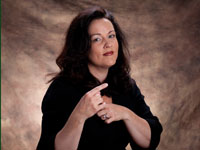 Question: What are the benefits of hiring an independent contractor?
Answer: By knowing who it is that will be frequenting your place of business, we quickly establish a rapport that I believe is crucial when dealing with sensitive information. You can be assured of necessary training, educational background, previous experience, PA licensure, clearances, certification etc.
Sole proprietorship lends itself well to the professionalism that many have come to expect when hiring Certified Interpreting Services. In acceptance of a given assignment, I represent myself and the profession of interpreting. Because of this fact, I have the highest expectations confirmed by my commitment to the preparation necessary.
As an independent contractor, I am responsible for getting to all assignments on time, meeting Deaf customers and becoming acclimated to their communication preferences, as well as reviewing any last minute specialized vocabulary or jargon, and clarifying my role with respect to the interpreting process.
My availability varies, and with advance notice, we can secure dates and times as needed for all of your future interpreting needs and your referrals are always welcome. To obtain a fee schedule including rates, no-show/cancellation policy, etc., contact Certified Interpreting Services.
I look forward to hearing from you.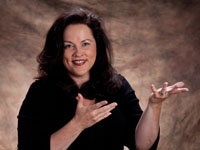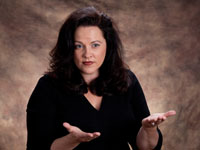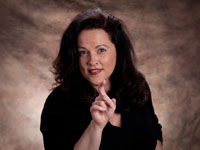 Question: I've taken a sign language class and want to become an interpreter. How do I get started?
Answer: While most students who take a sign language class will apply the insight gained to a job that they are currently in, others may consider a profession in the field of Interpreting. The position requires both fluency in ASL and English and the ability to interpret. This article goes a long way in clarifying the process of becoming an interpreter:
Interpreting American Sign Language (nad.org)
While the class that you took provided a foundation for learning the language, interpreting entails much more and although there are programs, trainings, and workshops available to prepare you, national certification itself (required in PA) is an independent venture. I would be glad to share the steps in becoming nationally certified and answer further questions that you may have directly.
Two of the certifying "giants" in our field are the Registry of Interpreters for the Deaf (RID) and the National Association of the Deaf (NAD).
Good luck and let me know if there's any other way that I can help.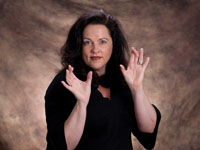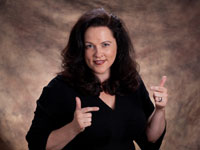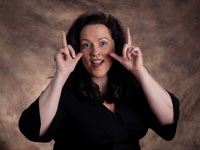 Question: I know someone who knows some sign language. Can I have this person interpret for us?
Answer: When opting for a 'signer', there is no guarantee of quality, accuracy, or confidentiality of information. Professional Sign Language Interpreters hold national certification. Interpreting is a very complex task that requires more than just knowing some sign language. The process of interpreting a message from one language to another requires a high level of proficiency in both languages. Besides, savvy consumers can easily tell the difference. For more information about PA requirements, refer to our page pertaining to law.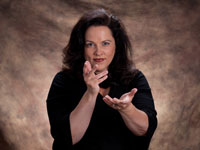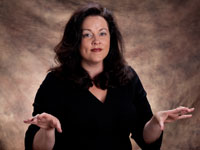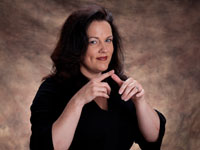 Question. Would it be okay for the child to interpret for his parents? Can family members and friends act as Interpreters?
Answer: No, in fact, it could expose you to serious liability as noted by The Office of Civil Rights, U.S. Department of Health and Human Services. Please refer to the following list for the case against using children as interpreters:
Role Reversal
The child ends up having to process information and provide help and support to the parent or other adult.
Editing
The child may interpret messages to suit his/her personal view of what is appropriate, convenient, or proper to say to spare parents from suffering embarrassment.
Mistakes
It is unlikely that children understand all the intended messages, even when they say (and believe) they do.
Guilt
It is easy for children to feel they are the cause of suffering because they said something painful or made a mistake in conveying a message.
Omissions
Adult patients often omit mentioning important information because they do not want the child to know sensitive aspects of their lives.
Confidentiality
Even when cautioned, children do not understand issues of confidentiality and may inadvertently reveal sensitive material learned during interpreting.
Read more concerning THE CASE AGAINST USING FAMILY, FRIENDS, AND MINORS AS INTERPRETERS IN HEALTH AND MENTAL HEALTH CARE SETTINGS